MY TIME
What makes my WORLD unique.
EXPLORE THE SINGULARITY OF MY SPORTS CHALLENGE
When I first started thinking about the sport some years ago, I had no idea how much it would take over my life. This section focuses on simple motivating presentations of weekly training with original and personal relevance to everyone who wants to live up to 100. I hope my simple lifestyle steps could help you get there.
ENJOY THE BLESSEDNESS OF MY READING LIFE
I like to read everywhere, and I am passionate about sleepless nights with Books. This section is about what I'm reading now, what I want to read, and what I should read next (any suggestions are welcome). I read mostly hardcover prints because I love their unique smell. But I also have a rare enchantment for e-books, for really good ones.
EXPERIENCE THE RICHNESS OF MY FOOD SOLUTIONS
Cooking and preparing a food always give me a pleasure and satisfaction. In this section I will talk not only about routine eating habits, but also about my practice with recipes and products from international cuisine. Sometimes, in the process of preparing the food, I get new experiences unexpectedly or learn interesting tricks.
DISCOVER THE EXCITEMENT OF MY TRAVEL JOURNAL
I have a vast "box of travel surprises": from simple travelogues to budget road trips and picnic events. In this section, you can find information about all my travel experiences and plans. You will see the details for my upcoming, past, or even canceled trips — including dates, destinations, flights, accommodation, and personal photo galleries.
ABOUT KARINA
In theory, there is no difference between theory and practice. But, in practice, there is.
Success nullifies. You then have to do it again, preferably differently.
I would like to explain why I have decided to share my personal life style. There are so many different networks around us. Often we do not use them in a right way. What I have learned during my life: Internet is just an instrument for my success, and I would like to stick to this philosophy.

Having completed my two outstanding MSc in "Advance Informatics in Economics" and "Geospatial Technologies" with the help of different scholarships and excellent grades, I can also personally attest to the wide range of study opportunities.

I have been an international Developer - Economist - Evangelist for the last 11 years. My level of professional knowledge allowed me to be a perpetual traveler, attend hundreds of IT-related events, meet thousands of great people and easily move between ten cities.

My wide programming focus are object-oriented languages, database technology and front end development. I am passionate about my work, reading classics, writing psycological dramas, speaking at IT events and being lost in statistical analysis. I concentrate on all aspects related to new technologies and features for the development of algorithms in purpose of business intelligence and decision making process. For better understanding you are welcome to visit my LinkedIn profile.
years

years

years

countries
YOUR TIME
There's never enough time to do all you want.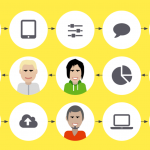 MY TECH KNOWLEDGE TO SHARE
Technical Account Manager @ Datadog, Previously: DevOps/System Engineer, Developer Evangelist, Head of IT
Freelancing, web-development, coding, business intelligence, knowledge sharing, public speaking – my daily business.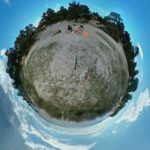 THE BIGGEST ADVENTURE IS LIFE
Vacations create memories that last for decades. The Upcoming Trips: Eurocup 2021, Oriental Cruise, New York
You want to get more from your travels than just a few nice photos you can hang on your wall – you also want photos you can hang on your heart.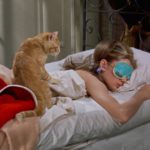 BE MORE ORGANIZED AND SPORTY
The next activities: The hella hamburg half marathon will be held in Hamburg in June, Mud run in August 2021
While seeing the sites is great, you also want to enhance your personal growth. Follow the plan to success.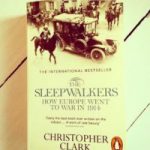 KEEP THAT WILD IMAGINATION
Currently reading a book by Christopher Clark named "The Sleepwalkers: How Europe Went to War in 1914"
Discuss books which and be a part of the literature club, it helps your brain cells to be more active, young and fresh. Imagination is a key to stay creative for decades.
Testimonials
Praise, encouragement and kind words are an essential part of our everyday communication across all ages